---
Welcome to the Lake Oswego Branch of the American Association of University Women (AAUW).  Organized in 1976, the branch draws members from Lake Oswego, West Linn, and surrounding communities.
AAUW was established in 1881 and is now a nationwide network of more than 170,000 members and donors, 1000 branches, and 100 college/university partners. It is nonpartisan, but not value neutral. AAUW fights to remove the barriers and biases that stand in the way of gender equity. It trains women to negotiate for pay and benefits and to pursue leadership roles. AAUW also advocates for federal, state and local laws and policies to ensure equity and end discrimination.
AAUW is open to all graduates who hold the Associate or higher degree from a college or university. We seek a diverse membership. There are no barriers to full participation on the basis of gender, race, creed, age, sexual orientation, national origin, disability or class.
AAUW Lake Oswego mourns the losses of the countless people of color who have been unjustly killed across our nation.  Healing will only come with justice.  As an organization, we condemn racism.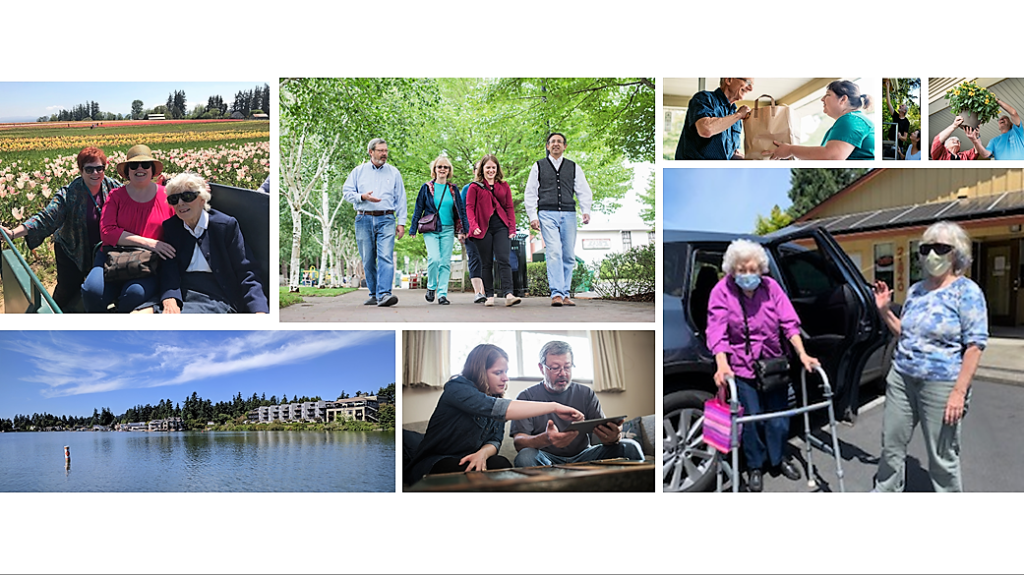 October Meeting – On Zoom
West Linn/Lake Oswego (WLLO) Village
October 10, 2020:  10:00 a.m.
Ellen Steel of WLLO Village will share with us the Village movement, an approach that "allows people to stay in their homes while easing the burden on their family caregivers."
The concept began 20 years ago in Boston, and, in June 2019, WLLO Village began providing volunteer help. The primary focus of the organization is to support people who choose to age in their own homes by creating a network of trained volunteers, offering social events and providing access to local resources.
Please join us for this virtual presentation to learn more about the services and volunteer opportunities of WLLO Village.
Login information for this meeting will be sent to all members prior to the meeting. The "doors" will open at 9:30 for those members who would like an opportunity to socialize before the presentation.

Please join us as we celebrate being together even when we can't!
Due to our current concern about the corona virus, Lake Oswego AAUW will not be holding any public events before March 2021 at the earliest.
However, we are setting up virtual meetings, using ZOOM, to continue with our many book clubs and other Interest Groups.  Please contact us if you are interested in participating.
AAUW Lake Oswego
PO Box 416
Marylhurst, OR 97036
Email:  loaauw@gmail.com
Facebook:   www.facebook.com/aauwlakeoswegobranch/